California Arctic American Eskimos

Call ​(619) 599-3400                  Escondido, CA

Over 15 Years of Experience.  Offering high quality and personal service in selecting your American Eskimo baby.

At California American Eskimo we'll give you and your upcoming arrival the attention and personal service you and your new puppy expect and enjoy.  

-Flight Available

-Health Warranty

-Registration

-Pay Pal

-Credit Card 

AKC/UKC PR Toy, Mini, & Standard 

American Eskimo Puppies

Breeder of Puppy and "Stan As A Puppy", Disney Dog With The Blog

As Seen in THE PROPOSAL 

       with Sandra Bullock!  

YES!  That was OUR PUPPY!

Google: You Tube Video 

"The Proposal Puppy" to watch 

the scene

American Eskimo Available Puppies

Previous Male from 

this pair of parents!

Beverly Hills Housewife Loves ME!! 

Ran into this STAR at my Dog Show!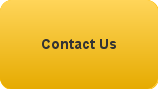 Meet Caleb and Caribou!! 1600

We will melt your heart and be your Teddy Bear! 

Champion Sired by Arctic Storm!!

Available for Reservation

Adoption Day, August 15, 2017

Champion Arctic Storm is a FATHER!~

Champion Sired Puppies 

Now Available!

Mini or Toy Girls and Boys will arrive in late August!! 

Wait List is Open for certain litters!! 

Pre-reserve with a 100 Deposit

Females 1800

Males 1600

Come and meet Gorgeous 

Queen of Sheba!! 

GRANDMOTHER to these adorable baby boys!! .

Pet Puppies Referral 

Adorable Boys in Los Angeles!

Approved Breeder

Available August 10, 2017

1500