California Arctic American Eskimos

Over 15 Years of Experience.  Offering high quality and personal service in selecting your American Eskimo baby from a group of hobby breeders who have puppies from time to time.  At California American Eskimo we'll give you and your upcoming arrival the attention and personal service you and your new puppy expect and enjoy.  

AKC/UKC PR Toy, Mini, & Standard 

American Eskimo Puppies

Breeder of Puppy "Stan As A Puppy", Disney Dog With A Blog

  Current Sire Working with Disney!! 

As Seen in THE PROPOSAL 

       with Sandra Bullock!  

YES!  That was OUR PUPPY!

Google: You Tube Video 

"The Proposal Puppy" to watch 

the scene

American Eskimo Available Puppies

Air Shipping Available!

Ground Delivery Available to 

Los Angeles, Las Vegas and Sacramento areas for an additional fee

Beverly Hills Housewife Loves ME!! 

Ran into this STAR at my Dog Show!

Grand Champion Grandfather to Holiday Bear, Moana, Lacey and Sparrow!!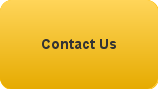 As seen on Dog With A Blog!! 

I was born here!! My daddy is Arctic Storm 

My brother is Available!!

Mr. Arctic Cotton

Delivery Schedule

Pittsburgh

Aug 26, 2019

Located in Frazier Park, CA

UKC MR Toy Dylan 

Sired by Champion Holiday Bear

1500  (Toy)

AKC UKC Mr. Teal & Moonlight!    (Proposal Puppies)

Sired by Sven!  1600 & 1800

Standard Puppies Available for limited time!

AKC Grand Champion (Proposal Bloodline)

Arctic Sven!! Puppies Available 

Sired by Gorgeous Champion Arctic Storm!

Mr. Arctic Cotton               Miss Little Lia

2000                                         2200

Coming to the Disney Channel!!!

Our New Future Sire "Rex!!" 

Shhh... His show is a secret!! 

AKC Mr. Arctic Fox

Brother to Disney "Rex"

Available 1800

AKC Mr. Platinum Snow

Brother to Disney Puppy

Available 1600