California Arctic American Eskimos

Over 15 Years of Experience.  Offering high quality and personal service in selecting your American Eskimo baby from a group of hobby breeders who have puppies from time to time.  At California American Eskimo we'll give you and your upcoming arrival the attention and personal service you and your new puppy expect and enjoy.  

AKC/UKC PR Toy, Mini, & Standard 

American Eskimo Puppies

Breeder of Puppy and "Stan As A Puppy", Disney Dog With The Blog

As Seen in THE PROPOSAL 

       with Sandra Bullock!  

YES!  That was OUR PUPPY!

Google: You Tube Video 

"The Proposal Puppy" to watch 

the scene

American Eskimo Available Puppies

Shipping Available!

Beverly Hills Housewife Loves ME!! 

Ran into this STAR at my Dog Show!

Grand Champion Grandfather to Lacey and Pickles Puppies!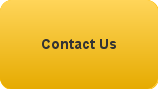 Lacey X Storm Puppies Now Available...

AKC Little Miss Amazing!    AKC Mr. Arctic Glacier

Show Quality                            Available for Reservation

Available Today! 1800             Adoption Date July 1, 2018

                                                   1600

UKC MIss Malia Sired by our Gorgeous Max I Million.  

My coat is going to be so fluffy!! 

Available 1500

UKC Champion Sired "Klondyke Bear"

Looking for a mommy to love me!!  Sire Holiday Bear (Below)

Available 1200

HOLD until 6/23

UKC Registered Standards 

Max I Million X Duchess coming soon...

Due Date June 30, 2018

AKC White Lace and Arctic Storm Puppies Now Available!  Limited!!

AKC Lil MIss Sheba

Sired by Arctic Storm

Available for Reservation

Adoption Date: July 1, 2018

1800

Gorgeous Standard Size Female Adult Available!! 

$1200  HOLD until 6/23

UKC Champion Sired Holiday Bear 

Puppies Available for Reservation! 

Referral in Frazier Park, CA 

2 Girls and 1 Boy Available for Reservation

Adoption Date August 1, 2018

Adoption Fee 1400 - 1500