California Arctic American Eskimos

Call ​(619) 599-3400                  Escondido, CA

Over 15 Years of Experience.  Offering high quality and personal service in selecting your American Eskimo baby.

At California American Eskimo we'll give you and your upcoming arrival the attention and personal service you and your new puppy expect and enjoy.  

-Flight Available

-Health Warranty

-Registration

-Pay Pal

-Credit Card 

AKC/UKC PR Toy, Mini, & Standard 

American Eskimo Puppies

Breeder of Puppy and "Stan As A Puppy", Disney Dog With The Blog

As Seen in THE PROPOSAL 

       with Sandra Bullock!  

YES!  That was OUR PUPPY!

Google: You Tube Video 

"The Proposal Puppy" to watch 

the scene

American Eskimo Available Puppies

Beverly Hills Housewife Loves ME!! 

Ran into this STAR at my Dog Show!

     UKC Champion Sired by Champion ARCTIC STORM & ARCTIC SPARROW:

Mother's Day Puppies! 

Grand Champion Grandsire Wookie

Father to Arctic Sparrow

Grand father to Little Anuk 

1 ACA Female Puppy

1 Female Puppy

2 Male Puppies 

Approved Breeder in Sacramento!

Local Pick Up Only

Available,  1600

Ready May 5, 2017

Referral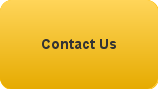 Miss Opal and Miss Pearl are a sweet small toy or mini size Pet Quality girl.  Available 1400

AKC Mr. Arctic Bear (Mini)  Mother is our Gorgeous Joyce's Jewels, 

Sire is Arctic Sparrow (above) Making them the most adorable Treasures!! 

Ready May 4, 2017  Available, 1700

Our Gorgeous Arctic Storm puppies are currently all Adopted.  New litter coming late Summer 2017! 

AKC Arctic Sparrow of N-Ch Sky! 

2 Male Puppies Available!