California Arctic American Eskimos

Over 15 Years of Experience.  Offering high quality and personal service in selecting your American Eskimo baby from a group of hobby breeders who have puppies from time to time.  At California American Eskimo we'll give you and your upcoming arrival the attention and personal service you and your new puppy expect and enjoy.  

AKC/UKC PR Toy, Mini, & Standard 

American Eskimo Puppies

Breeder of Puppy "Stan As A Puppy", Disney Dog With A Blog

  Current Sire Working with Disney!! 

As Seen in THE PROPOSAL 

       with Sandra Bullock!  

YES!  That was OUR PUPPY!

Google: You Tube Video 

"The Proposal Puppy" to watch 

the scene

American Eskimo Available Puppies

Air Shipping Available!

Ground Delivery Available to 

Many Areas on West Coast

Beverly Hills Housewife Loves ME!! 

Ran into this STAR at my Dog Show!

Grand Champion Grandfather to Holiday Bear, Moana, Lacey and Sparrow!!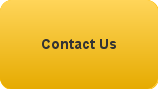 As seen on Dog With A Blog!! 

I was born here!! 

My daddy is Arctic Storm 

My siblings are Available!!

Delivery Schedule

Las Vegas 

February 8

Sacramento

March 9

AKC Mr. Sterling!!

Proposal Puppy Bloodline

Dog Show Quality!

Gorgeous!!!

Sired by Sven! Available!!

1600

PENDING

Show Champion Puppies Available for limited time!

UKC Mr. Arctic Prince          

Double Champion Parents

 1600                                   

AKC Miss Treasure! 

My father is Arctic Storm

I was a large mini that went Standard size! 

Born and raised right here!! 

AKC Mr. Arctic Bishop

Sire Arctic Storm

Sorry you missed me,

I have a younger brother

available in March!!

1800

March 7, 2020 Toy Female Adoption Fee 2000                                  Mini Female                      

March 10, 2020 Toy Female                      2000                                  Standard Female

April 17, 2020   Toy Female

Nonrefundable Deposit 600

Sired by Gorgeous Arctic Sparrow

AKC Arctic Blizzard  1800

AKC Arctic Blast  1800