California Arctic American Eskimos

Over 15 Years of Experience.  Offering high quality and personal service in selecting your American Eskimo baby from a group of hobby breeders who have puppies from time to time.  At California American Eskimo we'll give you and your upcoming arrival the attention and personal service you and your new puppy expect and enjoy.  

AKC/UKC PR Toy, Mini, & Standard 

American Eskimo Puppies

Breeder of Puppy and "Stan As A Puppy", Disney Dog With The Blog

As Seen in THE PROPOSAL 

       with Sandra Bullock!  

YES!  That was OUR PUPPY!

Google: You Tube Video 

"The Proposal Puppy" to watch 

the scene

American Eskimo Available Puppies

Shipping Available!

Father's Day Puppies!

Beverly Hills Housewife Loves ME!! 

Ran into this STAR at my Dog Show!

Grand Champion Grandfather to Moana's Puppies! 

            Sired by 

            Champion  Storm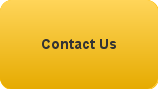 Wonderful Opportunity!! We look like fluffy Cotton Clouds with lots of white beautiful fur!  We offer a lot of love!!  Available 

Sisters Lacey (Left) and Pebbles (Right) have new babies now available for reservation only.  

Adoption Fee 1800 Female 

Adoption Fee 1600 Male 

Deposits are required to reserve a puppy. 

Adoption Dates will be June 18, 2018 

and July 2, 2018

MIss Malia is now available for adoption!

Sired by our Gorgeous Max I Million 

I love my doggie bed!

Available 1600

UKC Champion Sired Nanook 

I have a strong willed 

personality but very loyal and loving.  

I have to have it my way 

in the puppy pen.  I am concerned

about people I do not know.  

I would make an excellent 

watch dog.  Available 1200

Miss Violet  1400                      Mr. Benjamin  

                                                   1200

UKC Registered Standards 

Max I Million X Duchess coming soon...

Due Date June 10, 2018

Rare opportunity to own a gorgeous Standard Size Female Eskimo.  She is incredibly loving, patient and smart!!  

Available 1200